Client Testimonials

"Above and Beyond" - the best way to describe Dave.

I have now known Dave for over 5 years and saying been very happy will be an understatement. I have been a property owner for over 15 years and have tried many different realtors including self-representation. Since I started working with Dave I have not looked back. Dave is a great guy, very knowledgeable about the market and real estate trends. He has the uncanny ability to anticipate where the market is going and helps me adjust my strategies. When my home needed updating he helped me find the contracts to do it at a responsible cost and managed the process. I wouldn't hesitate to recommend him to anyone that was looking to buy, sell, lease, or manage a home. You get great marketing, great service, and the best Return on your Investment with Dave.


I am happy to also talk live for any questions.
Ranajit Nevatia
Redwood Shores and Foster City
---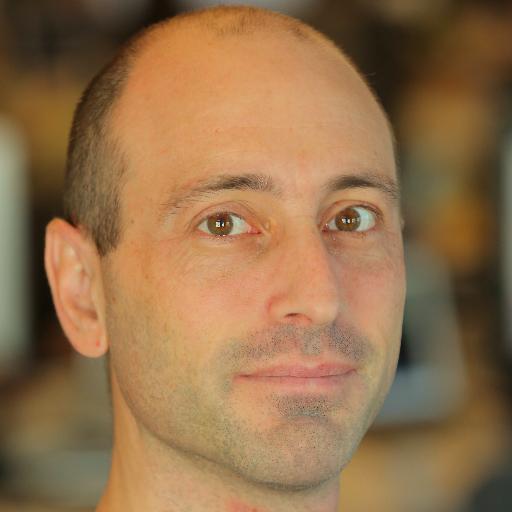 "He's definitely someone who cares about his clients, and isn't one to push the wrong house, or just thinking about his own well-being. "
Dave helped us not just in finding a home, but led us through negotiation, and worked with us through the mountain of paperwork and administrative minutia both leading up to the sale, and in supporting us thereafter with getting our mortgage approved. Our purchase was a rocky road, with the seller not holding up to his end of the bargain on certain repairs and maintenance issues. Dave helped us further in legal matters, provided much needed support, evidence, and paper trails (many many hours of work for which he wasn't further compensated), and we resolved the issue with the best possible outcome under the circumstances. When we sell, and/or when we buy again, he'd be the first person I'd call.
Gary and Dvora Colman
Foster City
---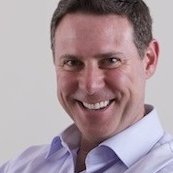 "I would highly recommend Dave to anyone looking for an honest, reliable, trustworthy real estate guy who works for you and above all wants to see you completely satisfied. "
Dave offers outstanding service. I have used Dave on a number of occasions. Firstly to find me a house to rent. He negotiated extremely well in my favor and then helped me find a house to buy. Dave was very patient with me, as it took me over a year to find the house I fell in love with. Mostly importantly he never gave up, he kept looking until the perfect house hit the market. Most other sales guys would have given up well before then. If and when I decide to sell Dave will be my first call. I was.
Thank you Dave big time.
Brad Cook
San Carlos
---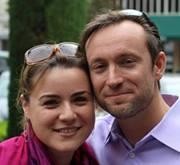 "Dave constantly showed to us to have not only a broad knowledge of real estate and related areas, but also the necessary business and personal skill set for this market."

We have recently purchased our house with the help of Dave. Our experience has been very very positive. Just to give context, this is our first house purchase with my husband (so there is a lot we did not know) and we have worked with a different real estate agent in 2008 and decided not to buy then:
First, Dave understands exactly what we love and what we are looking for. He got so good at it that the house we purchased this month was his find and he knew that we would absolutely love it before we saw it.
Second, the whole purchasing process was made very easy because Dave is very clear in his communication and makes the alternatives easy to understand. He helps us decide by guiding us through the process.
Third, Dave knows a lot of people (from bankers to carpet cleaners) and made our lives very easy by suggesting (but not pushing) to use the services of people he knows.
Last but not least, he was present at every moment of our house evaluation process, and brought his years of experience in the space giving us examples from actual situations that happened.
We loved working with him and would highly recommend his services to all house purchasers. He got us a home with all of our top priorities and even some other nice things. We appreciate how patient he was and that he never pushed us to buy something that we did not want or like. He listens, he cares about you and he works hard to get your dream come true.
We definitely recommend him.
Gulin Yilmaz and Bruno Posokhow
Emerald Hills Redwood City


---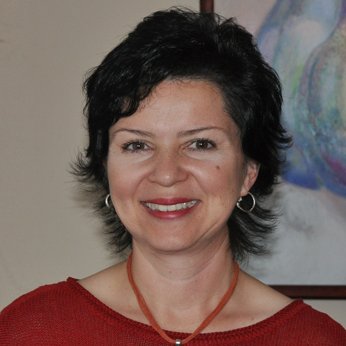 "Dave is a fantastic agent, very knowledgeable and hard worker. Dave is always in a good mood, positive and very supportive attitude, skills necessary throughout this exciting yet emotional-roller-coaster process."

Since the first meeting we had with him, he carefully listened to what we described in our "wish list" and in our budget limit. He clearly explained to us in detail each of the steps in the process and what we could expect from the market. He gave us the pros and cons of different options and he had the patience to listen and answer each of our questions, as we were new to the market. He screened the choices and selected the houses that most closely met our criteria, preparing an itinerary for us every time. He walked with us in most of the open houses that we visited, identifying many issues in the house, giving us examples of good and bad conditions that were not seen at first sight. He always has the right examples based on his experience, on how issues get solved. Although he does not provide legal advice in other areas, his knowledge on real estate market related matters - such as market appraisals, legal, construction, finance and loans, professional network - becomes very handy and a good starting point when the time comes to get into those matters. He was with us in every stage of the process and proved to have excellent negotiation skills, especially from in-contract through the closing stage, which was the more challenging part.

Maria del Carmen Arenas and Laurent Bouis
Belmont


---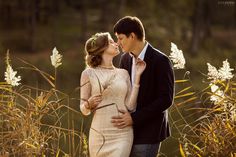 "We felt we were in good hands. The purchase process was smooth and easy."

We have known Dave for a number of years and used his services several times. Dave is very knowledgeable about the area and real estate market business. His negotiation skills are outstanding. And the most important -- he is very honest and does care about his clients. It has been more than a year before we found the place we liked. Dave was worked with us very patiently helping to make a right decision. It's a great pleasure to work with him!

When we decide to sell, rent, or buy a property we would call Dave right away!
Julia Oleinikova and Meroujan Keidjian
Redwood Shores


---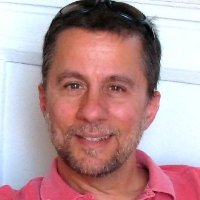 "Dave has surrounded himself by a very efficient team that will make the financial side of the process happen fast and smoothly once you have made your decision. "
You already do not know that, but Dave Osbaldeston is your man. If you have not yet worked with Dave, you do not know what you're missing! I can share what this is with you since my wife and I had the pleasure to recently buy our current home with his valuable help. First of all Dave has the perfect background to do his job. He has a degree in economics which allows him to see the full picture; the house market, best interest rates, economy trends, etc. and also knows the area well. He will answer all your questions; whether these are specific or general, and if needed he will search for additional information. He has user friendly software tools that he has developed to help you better understand the financial aspects of various options and help you make sound decisions. More importantly, he listens. This is a key element necessary to really understand what your needs are. He is easy to deal with, direct, down to earth, reasonable, knowledgeable and very flexible and amenable.

It is worth mentioning that one of the most relevant aspects of our experience with him is that he managed to get the home for us without having to resort to the highest bid. Yes, that's right, in our specific case there were 7 different bidders. He knew how to add attractive conditions to the offer and present it in a way that made the seller select our offer over more generous ones.

Finally, over the time he has surrounded himself by a very efficient team that will make the financial side of the process happen fast and smoothly once you have made your decision.

Summarizing both my wife and I had a great experience. He found the right house for us and we learned much and had fun during the process. What else can you ask for?

Eduard and Maite Gorina
Belmont
---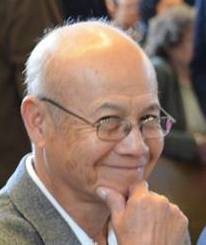 "I have been very satisfied with his professionalism and outright honesty to tell the truth which very important.to me."
Dave Osbaldeston has been my agent and property manager for almost 6 years, All these years, I have been very satisfied with his professionalism and outright honesty to tell the truth which very important.to me. Aside from his educational background and real estate experience, he has a knack of seeing the bottom line of what people are looking for, whether you are a seller or buyer. He has been very quick to respond to his clients, like me. I highly recommend Dave for your real estate needs. You might not find a better man than him.
Lou Ocampo
Burlingame
---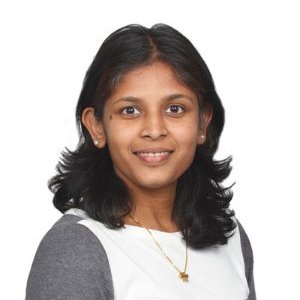 "Dave began as a real estate agent and in the course of professional relationship, he became a trusted friend. I would highly recommend him for his knowledge, high work ethics & professionalism and ability to listen and understand his clients."

When Anand and I started house hunting, we were very apprehensive about the process as we were first time home buyers – until we started working with Dave. Dave went through the basics with us on day 1, asked us open ended questions to get a rough idea and then began the process of taking us to open houses in the peninsula and south bay and patiently explained the pros and cons & value pricing for each property. In the beginning we had no idea of the kind of house we wanted to live in as we had only rented until that point. Dave began with a broad sample of homes and helped us nail the key attributes important to us. Dave was flexible and generous with his time and knowledge – relentlessly working with us to fine our new home. Dave always listened to our preferences and opinions and offered advice when he thought we were not making a decision in our favor.

While it's a buyers' market we always had plenty of competition. For each house that we put an offer on, Dave would help us understand the process to determine a fair price and that made us feel at ease when we were writing an offer. For the house that we actually ended by buying, we had to go through bidding wars and multiple offers and counter offers. The process was complicated and stressful but Dave was transparent with us throughout and even anticipated the sellers' moves so that he could prepare us ahead of time. He is not just very knowledgeable about the real estate market, but has a great relationship with brokers / inspectors and other peripheral people important to closing a house deal – so this takes away a lot of pressure in an already high pressure contract / ESCROW situation.


Thank you Dave!
Anand Agarwal and Nidhi Kansal
Sunnyvale